AFRICA REGIONAL CONFERENCE ON PUBLIC PRIVATE PARTNERSHIPS AND CHILD LABOUR ELIMINATION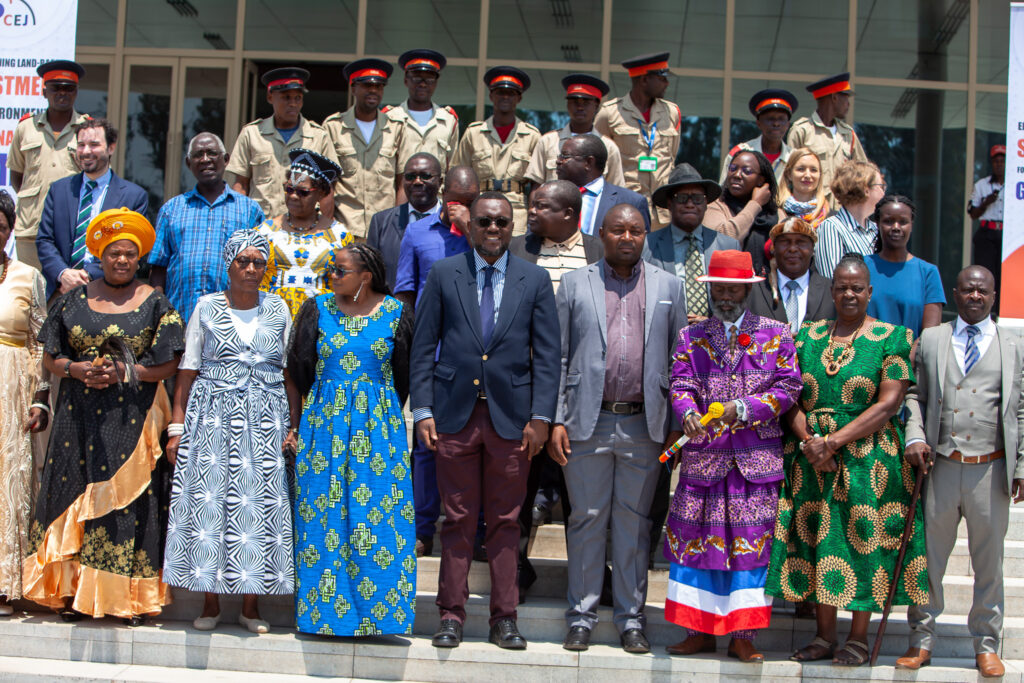 The ILO concluded 93 new public and private partnerships (PPPs) in 2012-2013, compared to 28 in 2010-2011. This significant increase means that the scope and range of areas covered by the PPPs has widened and covers all four strategic objectives and 14 outcomes (compared to only six in 2008). The ILO works with companies, foundations and other private entities and with employers, workers and their organizations to tackle important global labour market issues, enhance supply chains and resolve specific world of work challenges.
The main results of the foresaid include;
International labour standards and the prevention and elimination of child labour: The ILO has supported enterprises and major buyers in supply chains to improve their performance, make them more sustainable, and align their practices with codes of conduct related to the elimination of child labour. PPPs have also allowed for an increased understanding of the situation on the ground in key sectors such as cocoa and tobacco, leading to the enhancement of child labour monitoring systems.
Employment: PPPs have significantly contributed to youth employment, improved policy frameworks and institutional capacities, enabling business environments for sustainable small and medium-sized enterprises, and fostering of entrepreneurship.
Social dialogue and better industrial relations: Training, tools and enhanced management and workers' cooperation, particularly in factories and supply chains, improving working conditions, productivity, and compliance with international labour standards.
Social protection: mitigating the impact of HIV and AIDS in the workplace, preventing new infections, improving national policies, and extending innovative micro-insurance solutions to previously excluded people, improving workplace nutrition, protecting migrant workers, and training experts in the design and implementation of social security systems.
Against this background the Centre of Environment Justice (CEJ) convened an Africa Regional Conference on Child Labour Elimination and Public Private Partnerships (PPPs) hosted by the Zambian Ministry of Labour and Social Security. The tripartite (Government, Trade Unions and Labour Commissioners) delegates of the conference were invited from Seven (7) African Countries namely Ethiopia, Malawi, Mozambique, Tanzania, Uganda, Zambia and Zimbabwe.
The conference theme was "A Common Agenda towards Elimination of Child Labour through Consolidated and Structured Public Private Partnership."
The main objectives of the conference were:
To broaden understanding of the importance of Public Private Partnerships (PPPs) in attaining Child Labour Elimination including its worst forms. 

To align the countries in order to have a common position at the forthcoming Governing Body meeting of the ILO in October/November 2017 in particular on the agenda item regarding the ILO Cooperation with the tobacco industry in the pursuit of the Organization's social mandate. 
The Child labour and Protection movement had in the past made concerted efforts to curb the endemic problem of child labour which has been a problem for a long time, seemingly growing without concerted efforts to address it. However it was pleasing to note that new initiatives were being devised to encourage the active participation of all stakeholders in promoting proactive action against child labour, initiatives such as PPPs.
Further, child labour perpetuates poverty. In areas where child labour is prevalent, wages remain low and there is less work for adults, however a world without child labour is possible if all are willing to work together. Enhancing the transfer of knowledge on combating child labour to the communities would enhance participatory opportunities at the grassroots level for addressing child labour. It is important that linkages be developed between the public sector as well as the private sector in order to promote consistency in approach and prevent duplication of efforts to ensure rational usage of resources. Public Private Partnerships (PPPs) play an important role in creating development in poor countries and that the partnerships can be used to eliminate child labour. The solutions to eliminate child labour should be a collective process making the public private partnership a real deal to resolving this challenge.