Environmental Sustainability Symposium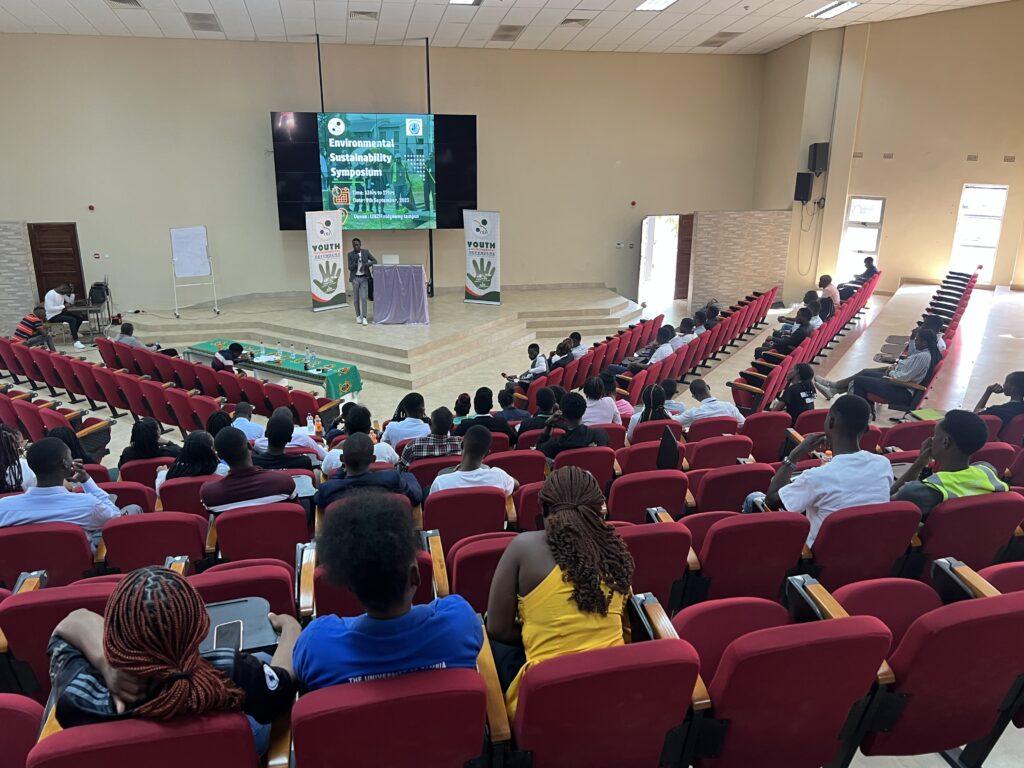 The Environmental Sustainability Symposium was held at the University of Zambia Ridgeway Campus on September 8th, 2023 by CEJ spearheaded by the Youth Programs Manager in collaboration with the Public Health School Association of UNZA Ridgeway Campus, it brought together 100 students from five universities. Among the five universities included Levy Mwanawasa University, Rusangu University, Eden University, The University of Zambia (Great East Road and Ridgeway Campus), and DMI St. Eugene University.
The event featured presentations from environmental experts and activists, focusing on climate change, environmental opportunities for youth, "One Health" concepts, climate financing, tax, and debt. It emphasized the importance of youth engagement in environmental issues and encouraged action. University representatives highlighted their environmental initiatives, including clean-up campaigns, climate education, and tree planting.
The event concluded with a call for collaboration and future sustainability efforts. Overall, the symposium provided a valuable platform for knowledge-sharing and youth empowerment in the field of environmental sustainability.
Key Recommendations:
Sustainability Education: Universities should integrate environmental sustainability and climate change education into their curricula to empower students with knowledge and skills.
Youth Empowerment: Encourage more youth initiatives that provide opportunities for young people to engage in environmental projects and entrepreneurship.
Collaboration: Foster collaboration among universities, NGOs, and government bodies to collectively address environmental challenges and share best practices.
Advocacy: Continue advocating for progressive tax systems and climate financing that support environmental sustainability efforts.
Community Engagement: Encourage universities to engage with local communities in environmental education and conservation projects.
Annual Symposium: Organize similar symposiums annually to maintain momentum and track progress in environmental sustainability efforts.
Conclusion
The Environmental Sustainability Symposium provided an excellent platform for students from various universities to come together and engage in meaningful discussions on critical environmental issues. The presentations highlighted the importance of youth involvement in addressing climate change, exploring environmental opportunities, promoting public health, and advocating for climate financing and tax justice. The event also showcased the positive initiatives of universities in promoting environmental sustainability. It is evident that young minds are dedicated to making a positive impact on environmental sustainability in Zambia.